MEDICAL TOURISM
CUSTOMISED PACKAGES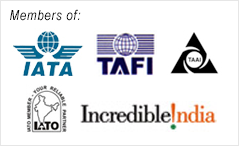 Dental Procedures
Dental treatments are typically very cost intensive in most of Europe and America as compared to India we provide complete dental care covering dental surgery and dental care. The cost of Dental care in western counties is approximately 10 times more that than in India. Medical tourism India offers several dental packages.
Dental procedures:
Dental Scanning - Intra mouth
Surgical Intervention under general anesthesia
Ceramic caps without gold under microscopic control
Prosthesis on the implant
Vertical and horizontal bone grafting
Gum Grafting
Palatal orthodontics
Fluoride treatments for children
Maxillary surgery
Over denture
Combined prostheses with milling
Dental Bonding
Dental Bridges
Dental Caps
Dental Crowns
Dental Fillings
Dental Implants
Dentures
Root Canals
Teeth Whitening
Tooth Contouring and Reshaping
Composite and Porcelain Tooth Veneers
We can club the tourist's dental package with a nice package tour visiting some of the inetesting cities if India keeping in mind discerning patient's needs, we aim to provide a custom-made plan that fits into your travel ITINERAY as well.
Dental Treatment