TOUR PACKAGES
MEDICAL TOURISM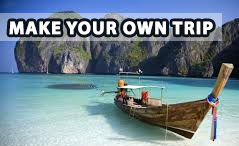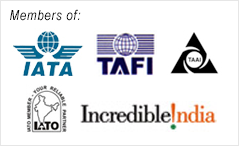 North India Culinary Tour
Duration: 14 Days
ITINERARY
Day 1 : Depart for Mumbai

Leave for Mumbai by flight from your Destination / Country
Day 2 : Mumbai

The morning is at leisure. Afternoon, excursion to Elephanta Island by motor launch.
Evening proceed for dinner to a local restaurant specializing in Indian West Coast Cuisine.
Overnight in Mumbai.
Day 3 : Mumbai / Lucknow by flight

Visit La Martinere College for tea followed by a visit to The Residency. Enjoy a cycle Rickshaw Ride through the colourful markets of Lucknow. Dinner at a local restaurant.
Overnight in Lucknow.
Day 4 : Lucknow / Delhi by Train

Visit the Handicrafts & Weavers'Workshops.After lunch leave for New Delhi by Train.Late evening, arrive New Delhi.
Overnight in Delhi.
Day 5 : Delhi / Agra / Delhi (203 kms one way/approx.04 hrs drive one way)

Full day excursion to Agra including a visit to Taj Mahal and the deserted twin cities of Fatehpur & Sikri.
Overnight in Delhi.
Day 6 : Delhi

Full day city tour of old & New Delhi. Evening, a cookery demonstration of Indian Breads,Barbecue & Assortments.
Overnight in New Delhi.
Day 7 : Delhi / Haridwar-Rishikesh

Early morning leave for Haridwar by Train A brief halt in Haridwar for an orientation.continue onwards to Rishikesh (approx 30 mins drive).Later,Visit the Ashrams (hermitages) and Temples of Rishikesh. This evening enjoy a sunset boat ride on the River Ganges to view the Ganga Arti on the Ghats (banks) of Ganges.
Overnight in Rishikesh.
Day 8 : Rishikesh-Haridwar / Rishikesh

This morning participate in a yoga & meditation session followed by a workshop on Ayurveda-Ancient Indian Science Of Traditional Medicine & Holistic healing. After lunch, time for a short siesta. Transfer to Haridwar Railway Station. Leave for New Delhi by train. Arrive New Delhi.
Overnight in Delhi.
Day 9 : Delhi / Agra (203Kms - approx 04hrs drive)

Leave for Agra by Road.Visit the Taj Mahal.
Overnight in Agra.
Day 10 : Agra / Fatehpur-Sikri / Jaipur (258Kms - approx 04 1/2hrs drive)

Leave for Jaipur by Road. Enrout Visit the deserted twin cities of Fatehpur and Sikri.
Arrive Jaipur.
Day 11 : Jaipur

Excursion to Amer Fort followed by a visit to the City Palace Complex. Evening Proceed to a Rajasthani Village Theme Restaurant for a Rajasthani Cuisine cookery demonstration followed by dinner.

Overnight in Jaipur.
Day 12 : Jaipur / Mumbai

After breakfast enjoy a cycle Rickshaw ride through the Pink City. Afternoon Leave for Mumbai by flight. Arrive Mumbai.
Overnight in Mumbai.
Day 13 : Mumbai

Full Day at Leisure for shopping or Personal activites. Farewell Dinner.
Day 14 : Depart Mumbai

Transfer to Airport. Leave for onwards Destination.
Photos of the tour