TOUR PACKAGES
MEDICAL TOURISM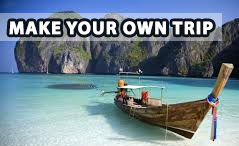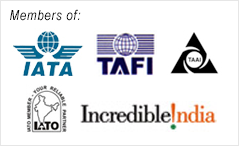 Mumbai
(Mumbai City)
Duration: 3 Days
ITINERARY
Day 1 : Mumbai

Morning : Arrive Mumbai airport / railway station.
On arrival transfer to hotel.
Rest of the day Mumbai City Tour with English Speaking Visit the Gateway of India. It was built to commemorate the visit of King George V and Queen Mary to India in 1911. Visit the Prince of Wales Museum, drive past the Victoria Terminus, (undoubtedly the British Raj's piece de resistance, featuring carved stone friezes, stained glass windows and flying buttresses), Mumbai University and Rajabai Clock Tower. Make a photo stop at Dhobi Ghat, the open-air laundry of the city. Drive past Marine Drive, Chowpatty Beach, the Parsi Towers of Silence and Malabar Hill.

Overnight in Mumbai.
Day 2 : Mumbai

Morning : Visit Elephant Caves with English Speaking Guide :
The Great Cave at Elephanta is one of the great monuments near Bombay.
It is one in a complex of Hindu caves on Gharapuri (Elephanta is the name given to the island by the Portuguese), dating to the sixth century AD.The cave is designed to accommodate Hindu ritual of circumambulating the cave, and encountering a number of images related to Shiva, in a great mandala.
Overnight in Mumbai.
Day 3 : Mumbai

After breakfast transfer to Mumbai airport / railway station.
Photos of the tour