TOUR PACKAGES
MEDICAL TOURISM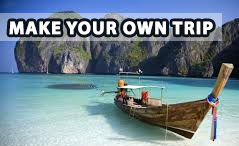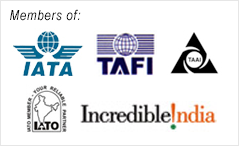 Rann of Kutch
(Rann of Kutch)
Duration: 3 Days
ITINERARY
Day 1 : Kutch

Depart by Kutch Express (19131) from Mumbai (Borivali) railway station at 17:45hrs.
Overnight in train.
Day 2 : Kutch

Arrive at Bhuj Railway Station on 09:30hrs. & proceed to village Dhordo in private A/C bus.
Later check in to allotted tent, lunch will be served.
In the evening, enjoy the folk dances, cultural activities & Kutch Carnival.
After the show, return to Dhordo village.
Dinner will be served around 9 pm.
Overnight at Dhordo village in tented accommodation.
Day 3 : Kutch

After breakfast, leave for Kalo Dungar to visit Dattatreya Temple.
From the temple, enjoy panoramic view of village & desert.
Enthusiastic tourist can take an optional trek around the Kalo Dungar.
Return to village for lunch & rest.
In the evening enjoy horse racing, wrestling, camel racing, etc.
After this, leave for Desert Safari.
Enjoy high tea & light snacks in the desert.
Then witness the mesmerizing view of silver desert sand at Night.
Return to village for dinner. Overnight at Dhordo village in tented accommodation.
Day 4 : Kutch

After breakfast, leave from Dhordo at approx. 10:30hrs
Arrive Bhuj City at around 12:00hrs noon.
Visit Bhuj Fort, Carvings of Swaminarayan Temple & Bhuj Museum.
With a time for last minute Shopping in market of Bhuj City, famous for Kutchi Bharat Work, Ethnic Gujarati Dresses & famous Khavda farsan of Kutch.
Later leave for Bhuj Station in time to take Kutch Express departure 19:50hrs.
Arriving Mumbai next day on 28th Dec. Wednesday at 10:50hrs.
Those who want to return by flight can take IT 360 depart from Bhuj at 14:55hrs & arrive at 16:05hrs to Mumbai.
Photos of the tour